Restaurants
Bocabar
On your first visit to Bocabar, they hope you feel like you've walked into a fairy-lit, food and drink lounge heaven! Inside the gorgeous redbrick warehouse building, they've complemented the creative Paintworks spirit with vintage tasselled lampshades, an ever growing collection of unique and interesting artefacts and comfy Chesterfield sofas and chairs. They also hang artwork from local artists which can be purchased.
Nestled on the floating harbour in the old city, Bocabar Finzels opened November 2019 and sits in one of the old Courage fermentation buildings.
Rustic wooden high tables and stools, velvet drapes, art-adorned walls and a large, festoon lit, part-covered outdoor terrace, set the scene for those sneaky treaty cocktails, lush local beers and ciders. A wonderful work/local/social food and drink bubble for office workers, local city centre residents and visitors to Bristol, it's open seven days a week.
Enjoy breakfasts and main plates for both lunch and dinner alongside our much loved Boca pizzas. In the evenings we also run our popular Small Plates menu, to share over drinks with friends. Our new Weekend Brunch Menu not only has full breakfasts but also includes bagels, pancakes, Brunch Pick-me-ups and wicked brunch cocktails.
Bocabar Finzels is a stone's throw away from the floating harbour in the old city and shopping in Cabot circus, so a perfect stop off for brunch, lunch or dinner with family and friends.
TAP For Bristol
When visiting  you will find one of our TAP For Bristol points, thank you Bocabar for being a TAP for Bristol host. TAP for Bristol is a contactless donation initiative to raise money to prevent homelessness in Bristol established by the City Centre BID and Caring for Bristol.
The initiative has raised over £50,000 since 2019 with donations shared equally between Caring in Bristol and grants to local homelessness charities.
Gallery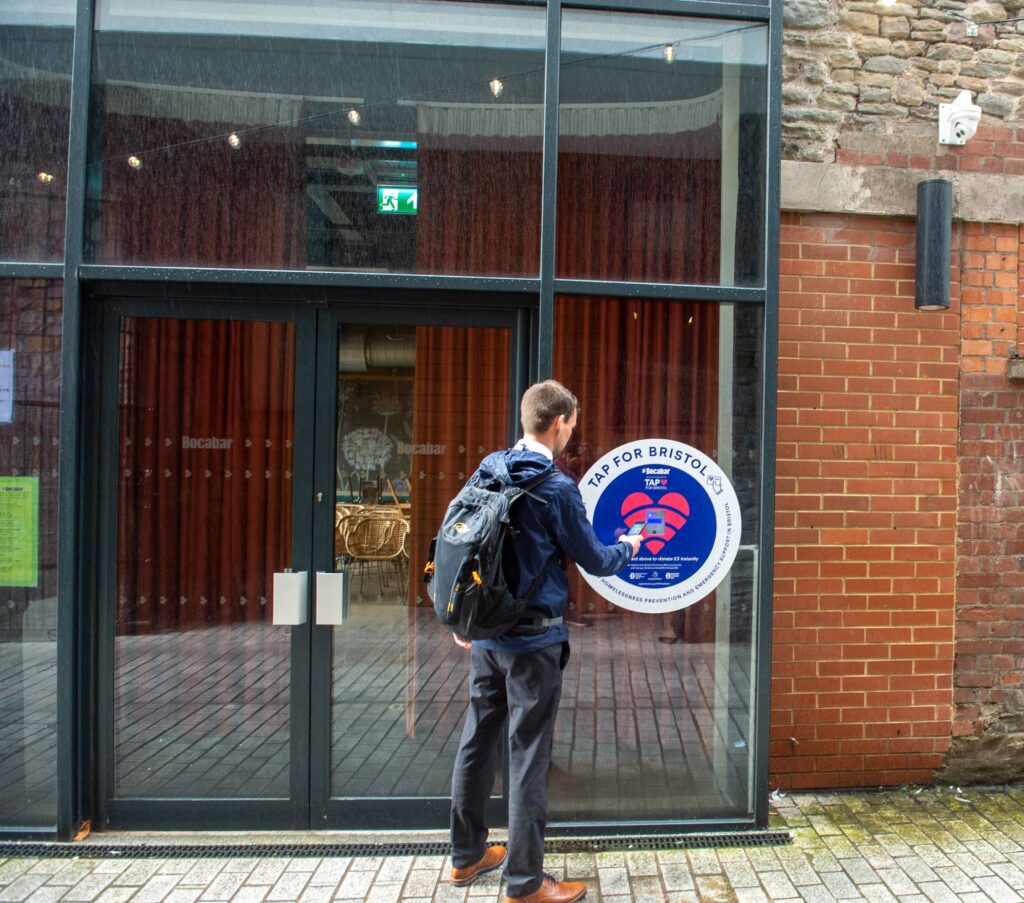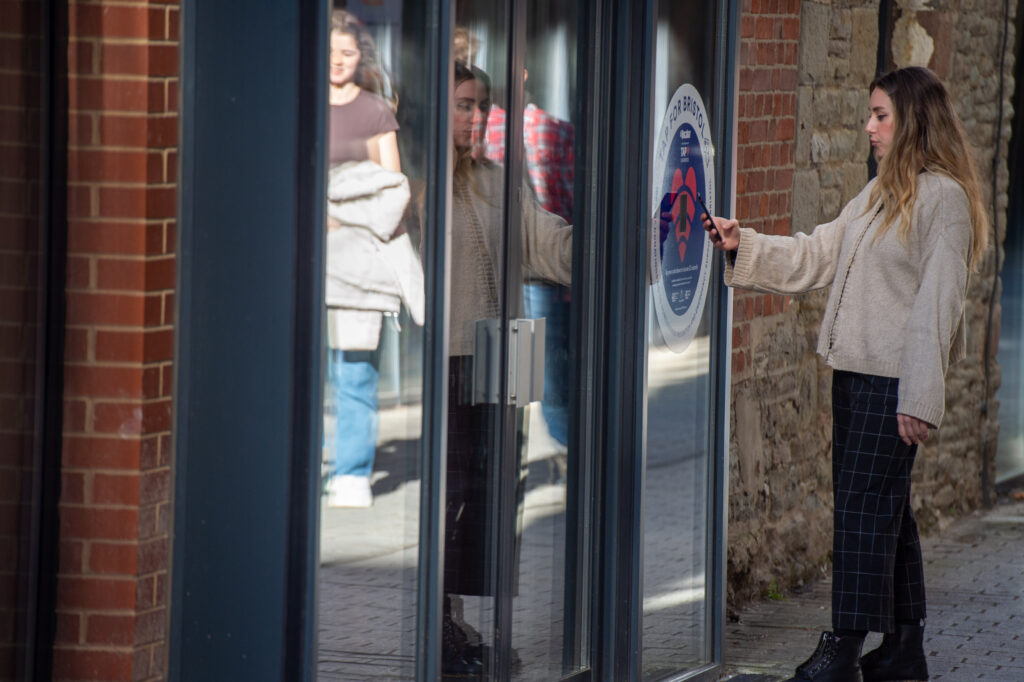 Business Info
Location
Fermentation Building South Unit 1, Pt Ground Floor Hawkins Lane BS1 6QJ
LET'S CONNECT
If you would like more information about the BID please get in touch.