Cafes
Small Goods
Epic doughnuts, coffee, lunch, and cakes, all made on site.
The bakery in Small Goods, on Glass Wharf in Temple Quay, serves epic doughnuts, coffee, lunch, and cakes, all made on site.
Visit Small Goods Tuesday – Friday 8am/3pm. Doughnuts hit the counter at 10am!
Now you can purchase sustainably made jumpers and tees printed to order for you by Teemill. Garments are made in their renewable powered factory on the Isle of Wight, then dispatched directly to you.
TAP For Bristol
When visiting  you will find one of our TAP For Bristol points, thank you Small Goods for being a TAP for Bristol host. TAP for Bristol is a contactless donation initiative to raise money to prevent homelessness in Bristol established by the City Centre BID and Caring for Bristol.
The initiative has raised over £50,000 since 2019 with donations shared equally between Caring in Bristol and grants to local homelessness charities.
Gallery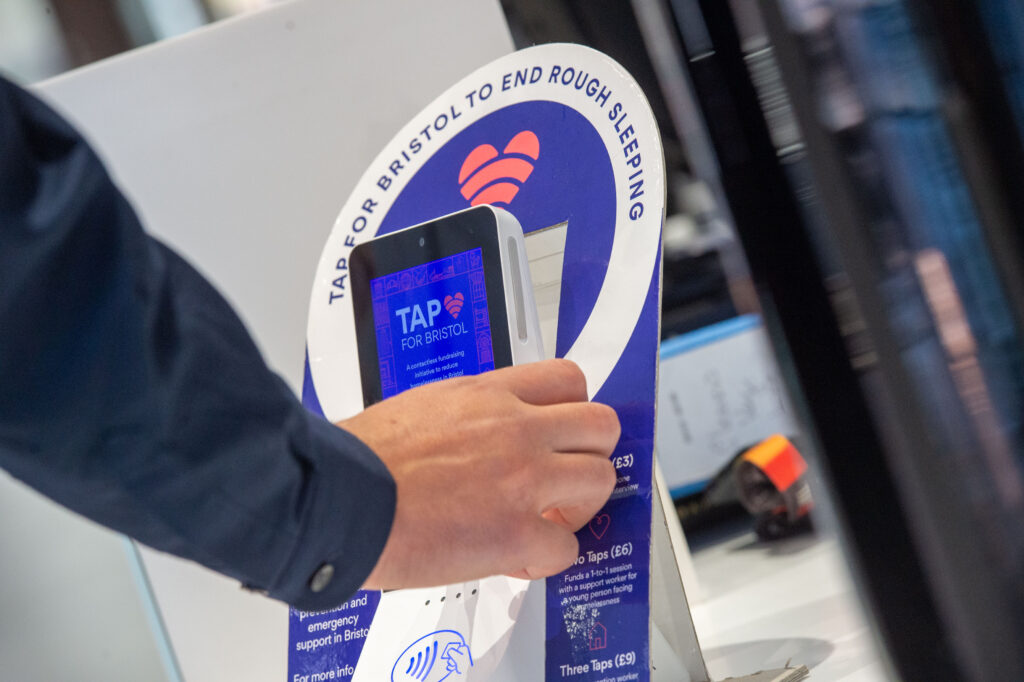 Business Info
Location
2 Glass Wharf Part Ground Floor - Glass Wharf BS2 0EL
LET'S CONNECT
If you would like more information about the BID please get in touch.