Drink Spiking
BID Lead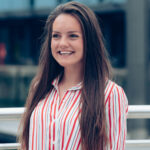 Together we can stamp out drink spiking in Bristol.
Project Type
BUILDING A SAFE & CARING COMMUNITY
We've partnered up with Bristol City Centre BID, Bristol @ Night Panel, Avon and Somerset Police and Bristol City Council to raise awareness and tackle drink spiking across Bristol venues.
Together, we invite the city to take a stand against drink spikers by raising awareness of how to support victims of drink spiking and how to correctly report the crime. With over 50 pubs, clubs and venues already participating across the city, look out for our posters designed to direct people to the campaign website for resources and support.
Drink spiking is a premeditated act, a personal violation and a crime. 
To increase the chances of prosecution, it is critical that evidence is collected as quickly as possible as some drugs leave the system in less than 12 hours. The campaign is providing venues with Drink Spiking Testing Kits, a drink spiking procedure guide to train staff, and campaign materials to display within venues. By helping venues in the fight against the perpetrator, this campaign is the next step on our journey to eradicate crime from our city.
We encourage everyone to join us in making Bristol a safer place. For more information, visit the campaign website www.bristolnights.co.uk.