Neighbourly: Volunteer Scheme
BID Lead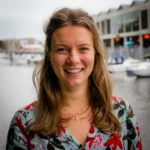 Support local good causes and make a difference in Bristol.
Project Type
BUILDING A SAFE & CARING COMMUNITY
We have partnered with Neighbourly, an award-winning giving platform, to provide local businesses with the opportunity to make a positive impact in the Bristol area by facilitating employee volunteering and donations to causes in the neighbourhood.
Through Neighbourly's network of over 8,000 local charities and community groups, employees of levy paying businesses will be able to discover opportunities to support causes that they truly care about.
'Our goal is to set up a dedicated contact within each business to share all things Neighbourly with their staff. This person would share internal comms relating to Neighbourly opportunities and be a point of contact between their business and the BID for any queries relating to the Neighbourly platform. This person could be part of the HR or corporate social responsibility teams, or an office manager.'
If this could be you, or know someone who might be suitable, please get in touch to gain access.
When you're signed up and you've shared the information internally, employees will be able to register their interest in volunteering for local good causes such as Grassroot Communities, St Mary Redcliffe Church, Milestones Trust and many more. The good causes can then tailor specific events for you and your colleagues.
Neighbourly aims to deliver £1bn of social impact by 2025
The Neighbourly philosophy is to 'put local impact at the heart of responsible business' and the B Corp has an ambitious target to deliver £1bn impact by 2025. With over 25,000 good causes around the UK & Ireland and hundreds in Bristol alone, from food banks to community centres to hospices, the Neighbourly platform is entirely free for charitable organisations, schools and community groups. Historically the site has supported large enterprises like M&S, Virgin Media O2 and B&Q who are using their resources to spark change in the communities they serve, but this month Neighbourly has launched new features to enable smaller businesses to also deliver against their purpose objectives.
As a company in the Redcliffe and Temple BID area, you'll be able to use the platform to connect with good causes that matter the most to you, your employees and customers by targeting volunteering time or donations to a Sustainable Development Goal or impact theme, location or beneficiary type, delivering the greatest impact.
To find out more check out Neighbourly's website.