Lunchtime Events
BID Lead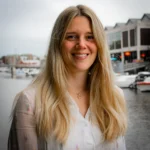 Free events for levy payers.
Project Type
BUILDING A SAFE & CARING COMMUNITY
We have launched a series of exclusive events for employees of levy paying businesses in the Redcliffe & Temple BID area.
The free events include:
Walking tours
Opportunities to meet your business community
Fitness classes
Informal networking
And more.
Latest News
Events for levy payers
New Levy Payer Events
A series of exclusive events for employees of levy paying businesses
Read more